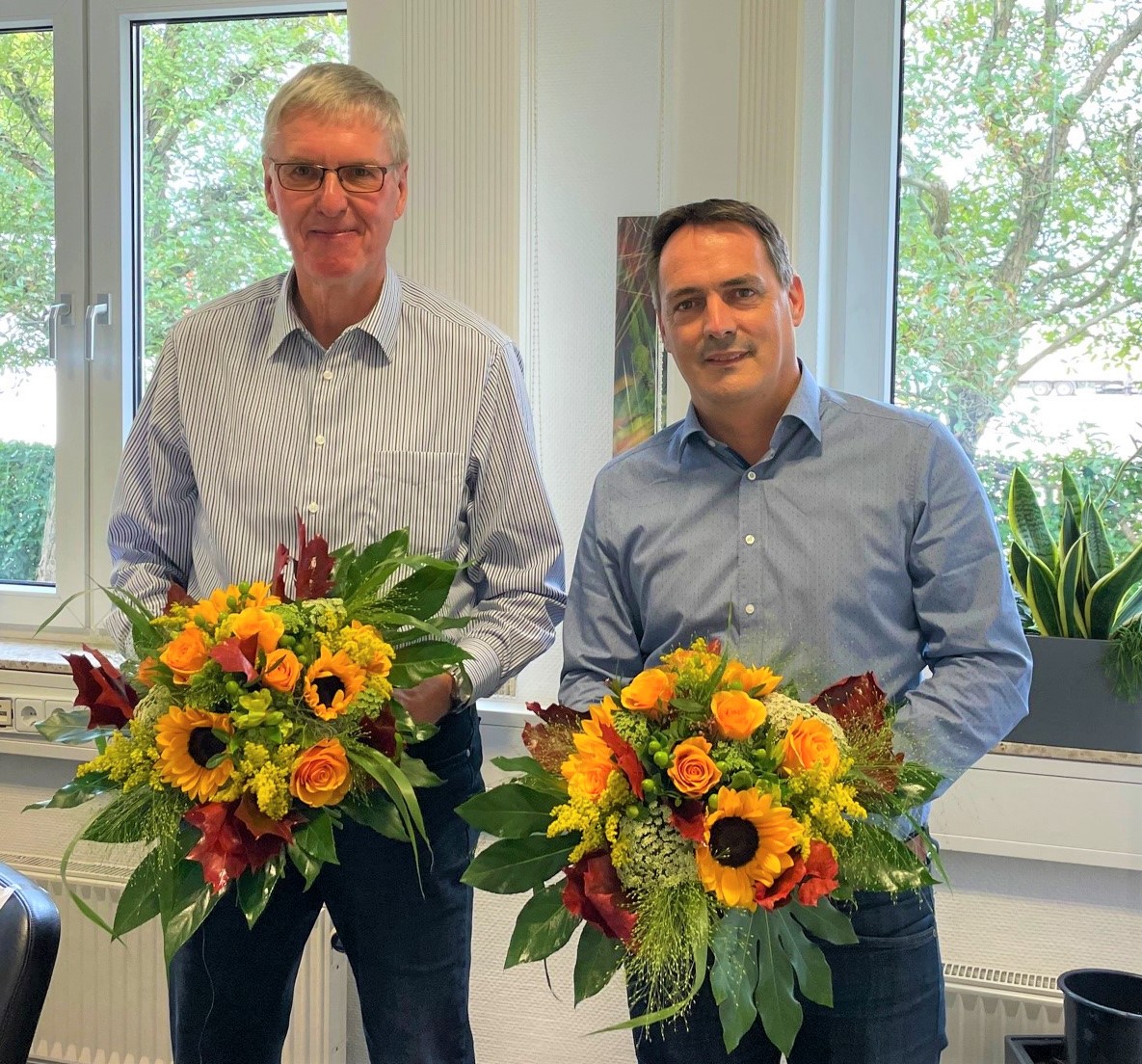 Andreas Pellens as of today is the new chairman of the joint working party on pay in the regional horticultural association North Rhine-Westphalia (Landesverband Gartenbau NRW). The party is responsible for negotiating the wage agreement for gardeners throughout North Rhine-Westphalia and belongs to the largest employer association of the horticulture industry in Germany. The position is honorary. Pellens predecessor Thomas Becker will proceed his work on national level as chairman of the joint working party of horticultural employer associations.
Since 2019 Andreas Pellens is member of the joint working party on pay as an employers' representative. About his commitment in the commission he said: "Horticulture is a promising, interesting and also worthwhile profession. It is important to keep it that for both employers and employees. We have to take into account the economic situation of the companies as well as of the workers. A big future challenge for our sector will be the topic of minimum wages. It concerns us strongly because horticulture needs many seasonal workers. If minimum wages rise, this has a proportionally high impact on the production costs. Good employees are the most important persons in a company, but at the same time the product prices have to be able to cover the costs. It is necessary to make the wages of all employees attractive. For my work in the joint working party I hope we can find a sound balance.
With flowers Christin Haack, association manager of the regional horticultural association NRW, bid farewell to Thomas Becker and congratulated Andreas Pellens on his election. "We are very happy that Andreas Pellens has agreed to take over the chairmanship," she said, considering that accepting an honorary position is not a matter of course anymore.
This post is also available in:

Deutsch