Three girls took the chance of the nationwide "Girls' Day" to experience "A day in horticulture" at our company on 22. April 2021.   The first part of the day for Fiona, Louisa and Stella, 13 and 14 years old, was a tour around the company led by our boss Andreas Pellens. The girls also got a lot of information about the apprenticeship and the many different opportunities and work fields they would have afterwards in this sector.
Now it was time to grab the gloves! Because the three girls then could try the practical part of the job themselves. Two of our experienced employees showed them how to unpot half-ready plants and how to commission ready plants. Girls, you did very, very well! And thanks a lot for your compliments to us. "It was very interssesting and a lot of fun", you told us. It could not be better!
"Girls Day" is a nationwide campaign day to enable schoolgirls to have a look into fields of work that are generally dominated or more often chosen by males. For sure we will also offer the trainee-day again next year. All relevant Information about it and the registration form can be found on the webside www.girls-day.de.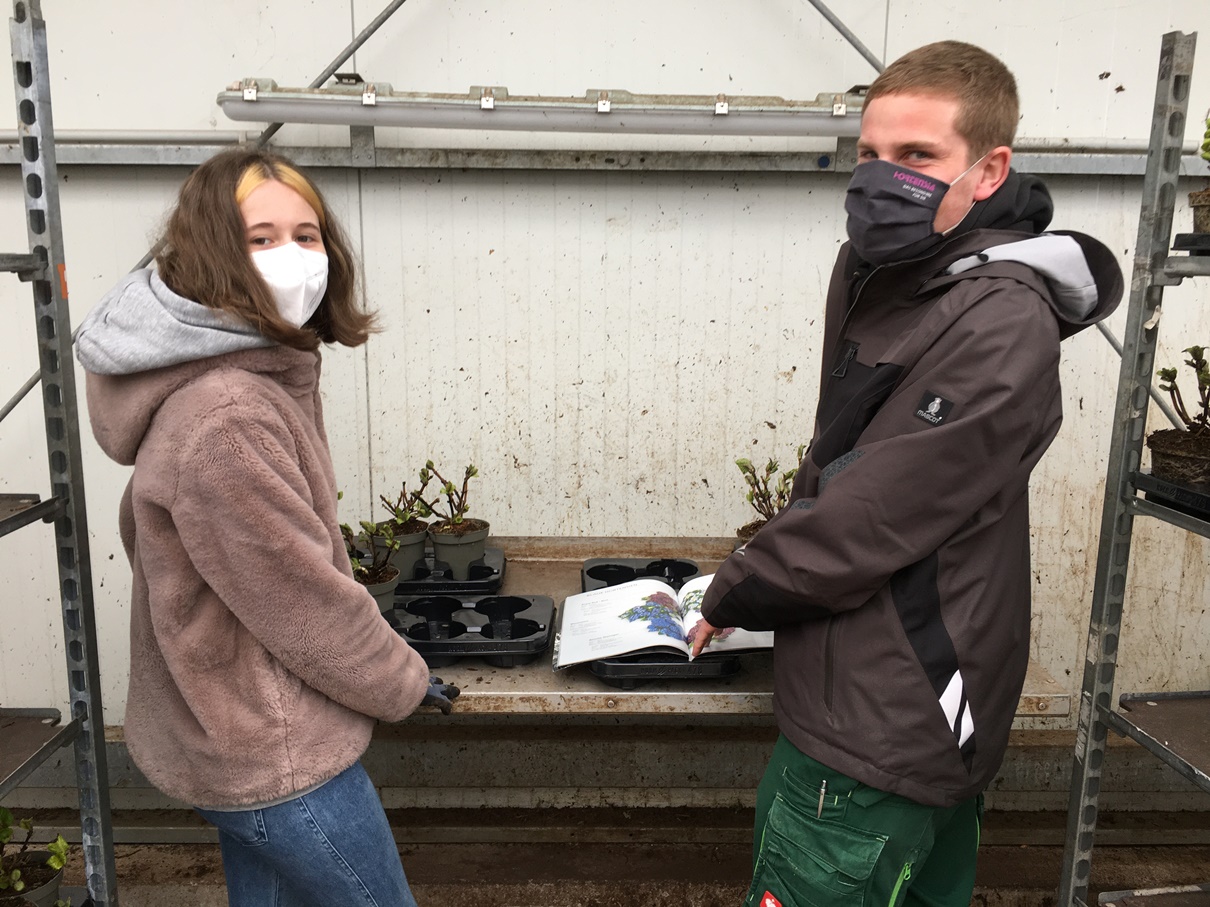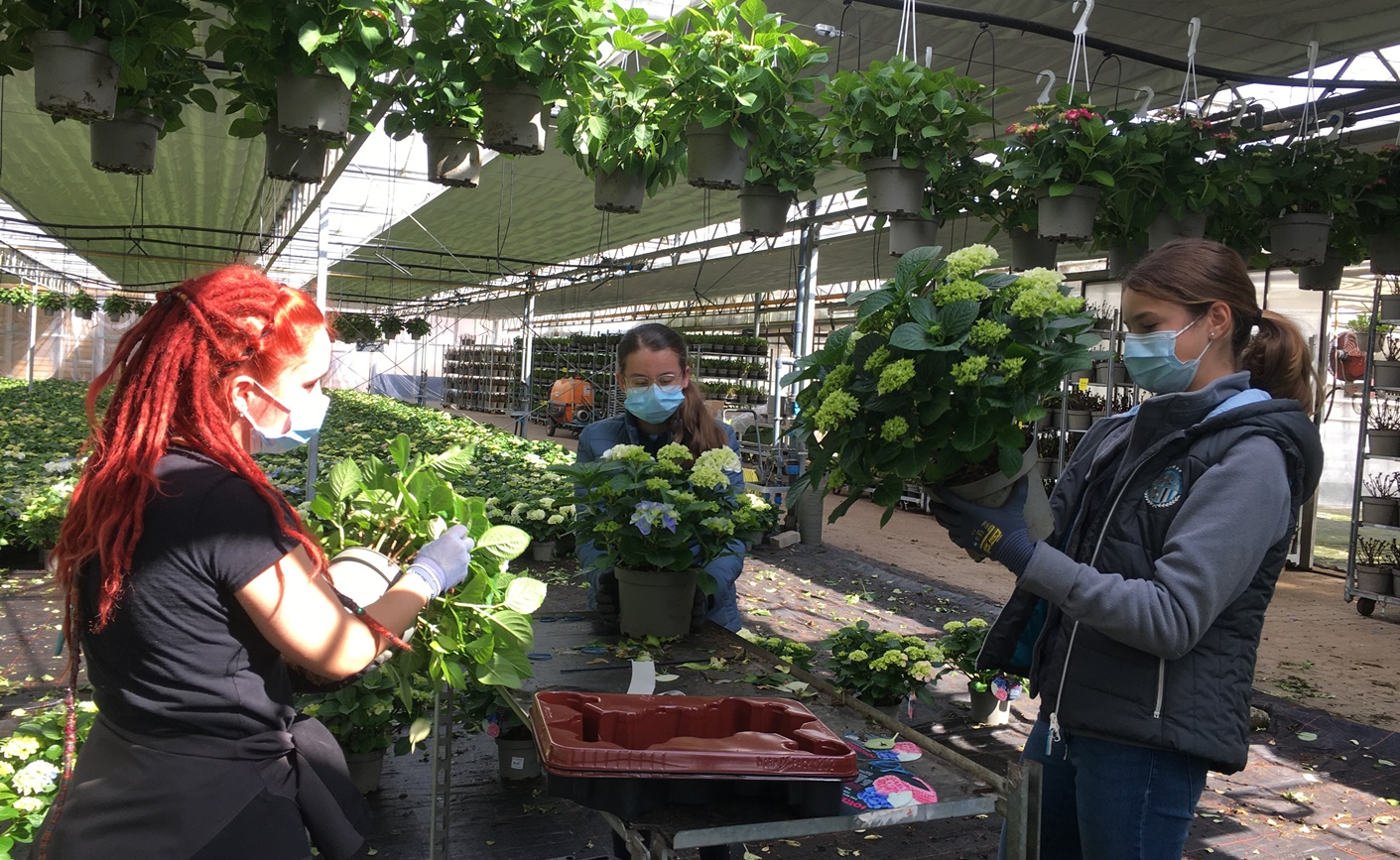 This post is also available in:

Deutsch