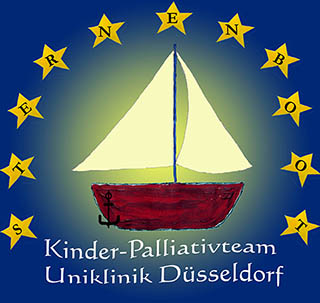 Donation instead of Christmas party – today we send big THANKS to our employees!!! After we had to cancel our usual company christmas party due to Corona, our employees mused about what to do about the usual christmas gifts for the management. Then they had the wonderful idea to collect the money, but not for the gifts, for a donation to the Childrens Pallitive Team  "Sternenboot" (Starship) of the Uniklinik Düsseldorf (University Hospital).
We were flashed by this idea, the unusual engagement and the high amount of money they collected, so we rounded the sum up. All in all we collected remarkable 1000 Euros, which we could bring on the way to "Sternenboot" (via the social fund of Rotary Club Geldern).
The palliative Team "Sternenboot" supports families to nurse deadly ill children at home by offering medical and psychological help. A thousand thanks to "Sternenboot" – and to our great team!
This post is also available in:

Deutsch