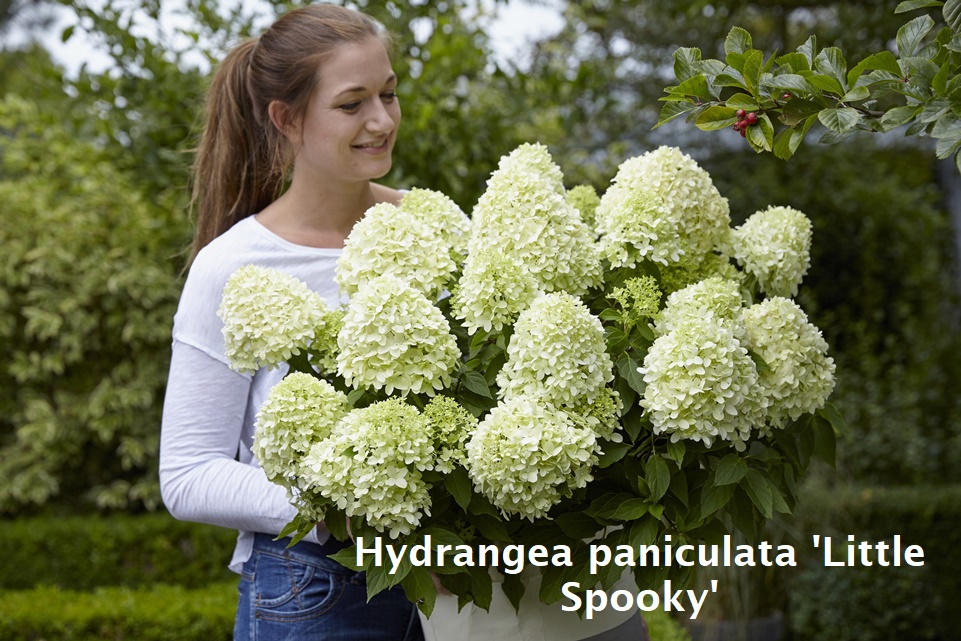 In 2022 we include hydrangea paniculata and arborescens into our assortment of half-ready and ready hydrangeas. The request for hydrangeas that can grow in full sun is becoming stronger and stronger, that is why we take this kind of hydrangeas into our assortment now. You can take a look at the new varieties at the IPM 2022 – if it takes place – at our booth in hall 2, booth 2E25.
To our new varieties belongs Hydrangea paniculata "Hercules", a hydrangea with especially large flowers and strong stalks. The contrary is the naturally small Hydrangea paniculata "Little Spooky". Very attractive to insects is the bushy Hydrangea paniculata "Confetti". It has lightly scented flowers with a beautiful, fine flower structure. Its flower panicles are a playful mix of white and pink with slightly green on top. A very interesting play of colours shows the compact, sturdy Hydrangea paniculata "Graffiti": Its panicles change colour early in the season already, going from white-green to green-pink and later to a strong green-red.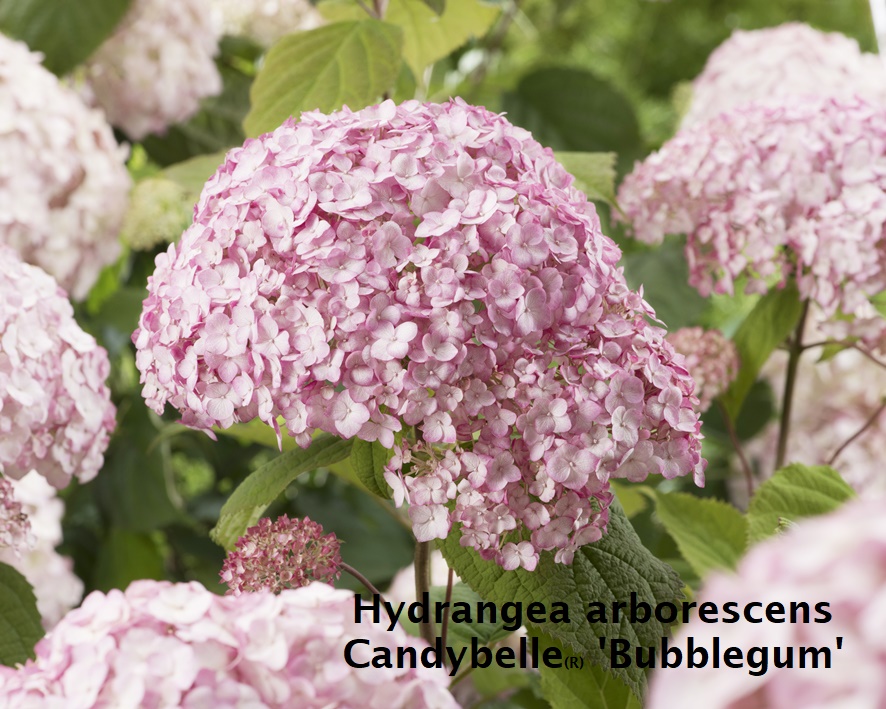 A specialty for its colour as well is Hydrangea paniculata "Mojito". It branches very well and grows a lot of blossoms in fascinating green shades. Our offer of Hydrangea arborescens includes the pastel white Candybelle® Marshmallow and the pink-white Candybelle® Bubblegum. All paniculata and arborescens are available in 2022 as half-ready plants in size T-14 and as ready plants in 5-Liter-pots.
Another introduction in 2022: Paperbags replace the plastic bags we used for packing up our blooming hydrangeas. The new bags are made 100% of paper that can be recycled.
This post is also available in:

Deutsch