Four girls took the chance of the nationwide "Girls' Day" to experience "A day in horticulture" at our company on 28. April 2022.  The first part of the day for Faustine, Finja, Nele and Marisa, between 12 and 14 years old, was a tour around the company led by our boss Andreas Pellens. Vivian Pellens provided a lot of information about the apprenticeship, and about the many different opportunities the girls would have in the different work fields if they chose this profession. How to fill in delivery forms and packing lists the girls learned in our office with our commercial employee Markus Fischermanns.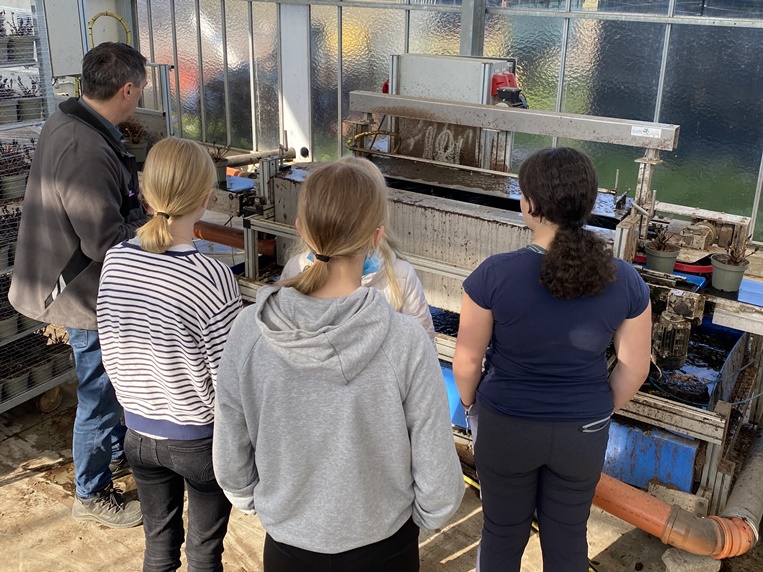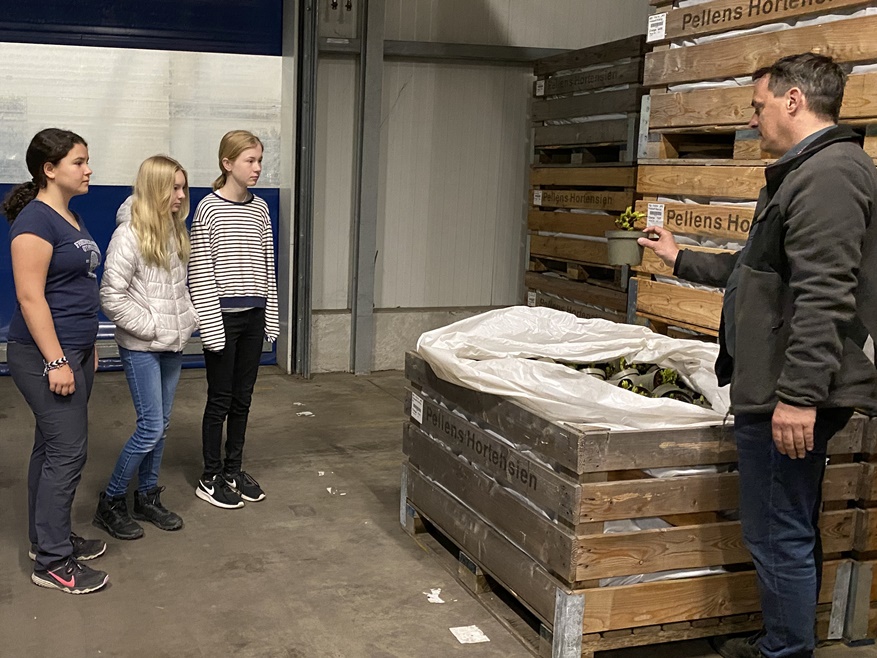 But most interesting surely was the practical part of the day. Under supervision of some employees the four girls could try the gardening job themselves. Cleaning flowering hydrangeas, repotting them, assembling labels and putting stickers onto pots – girls, you managed all that very well! Thank you for coming to us.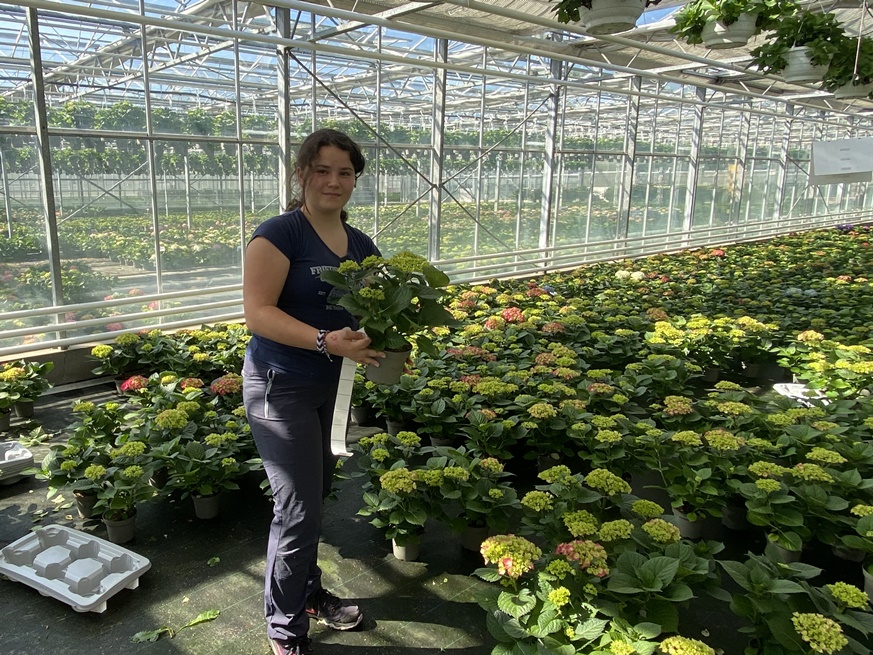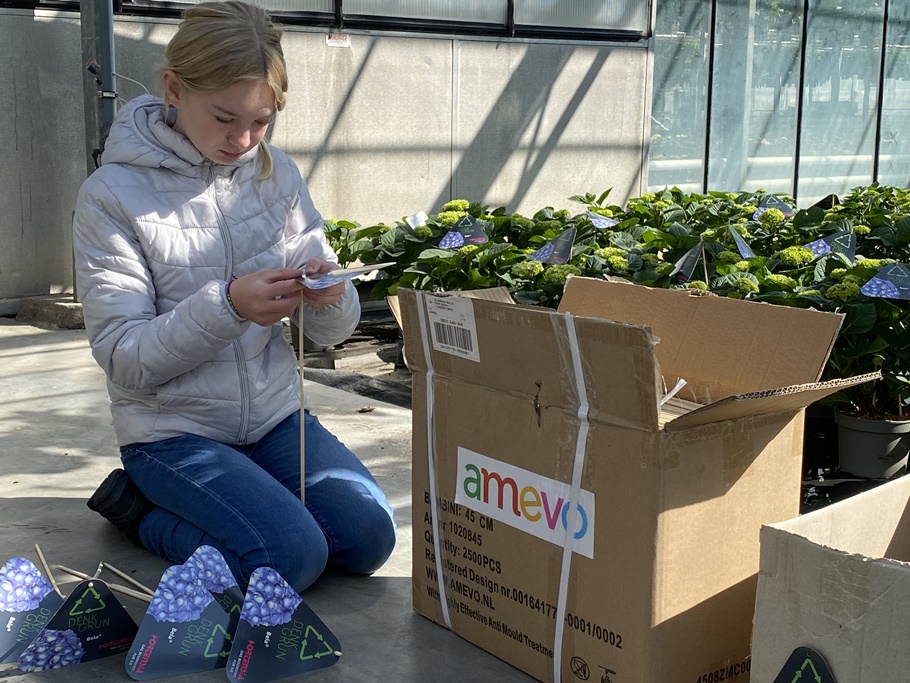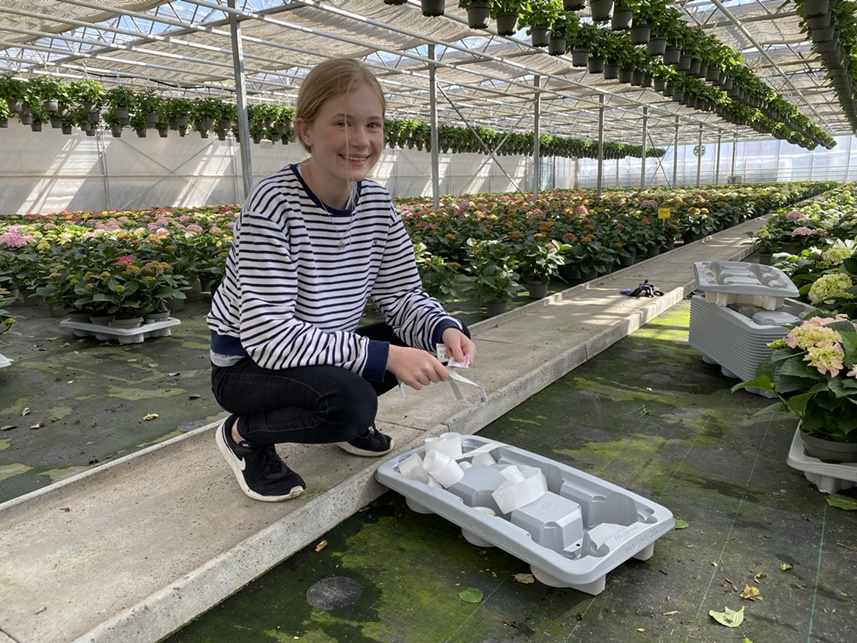 "Girls Day" is a nationwide campaign day to enable schoolgirls to have a look into fields of work that are generally dominated or more often chosen by males. For sure we will also offer the trainee-day again next year. All relevant Information about it and the registration form can be found on the webside www.girls-day.de.
This post is also available in:

Deutsch