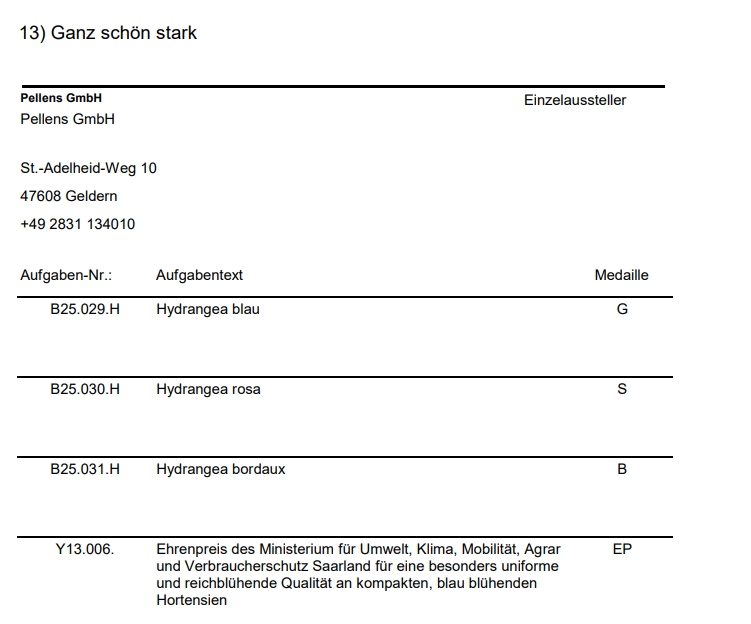 Wo got good news from Mannheim again: The Ministry for Environment, Climate, Mobility, Agriculture and Consumer Protection Saarland awarded us an honorary prize. Within the framework of the indoor show "Pretty strong" ("Ganz schön stark") we received the prize for "a particularly uniform and richly flowering quality of compact, blue-flowering hydrangeas".
We were also awarded a gold medal for our blue hydrangeas. Our pink ones got silver, the bordeaux ones a bronze medal (see photo of the medal table).
The presentation of the medal(s) has not yet taken place, so there is no photo of it now.
This post is also available in:

Deutsch