Combined Apprenticeship as Gardener (m/f)
Specialization Ornamental Plants
3 Years + 3 Companies = 3fold career chance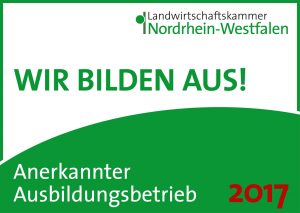 Instead of learning in one company only, with us you stay one year in each of three companies. That way, compared to a normal apprenticeship, you can gain three times the knowledge about different kinds of horticulture. And more experience leads to better career chances for you.
We are three specialized companies who educate gardeners together successfully for some years already: Bremkens Orchids, Ludger Honnen – flowering bedding and indoor plants as well as Pellens Hortensien. You are welcome to come to know as in a practical in advance of an apprenticeship.
What we offer:
a cooperative work climate based on equal rights
varied work
three trainers = three experienced contact persons
targeted support ahead of exams
payment according to wage settlement
very good chances for an adjoining employment
provision of specialist books and magazines in the company
We expect from you:
German language skills or the willingness to learn it quickly
Motivation to quickly adopt new work procedures and company structures
Willingness to work in an international team
Fun in working with modern technology (e.g. watering computers) as well as in classic manual work
Horticulture is not the same everywhere: Who we are
In horticulture exist, depending on the kind of plants grown, the company size and the target markets, very different ways of operation, for example concerning the methods of fertilization or the use of technical equipment. Our combi-education supplies you with experience in three very different kinds of company. 
Bremkens Orchids
Company specialized on phalaenopsis
Cultivation in heated greenhouses throughout the whole year
Application of mobile tables and moving robots
International marketing
Ludger Honnen – flowering bedding and indoor plants
Wide assortment of plants, e.g. leucanthemum and poinsettia
Automatized internal plant transport
Marketing via and co-operatives and wholesale
Pellens Hortensien
Specialized on hydrangea, especially as raw material
Work in greenhouses and outside in the fields
Application of tractors
International direct marketing
Please send your full application in German language by mail or e-mail to:
Bremkens Orchids
z. Hd. Jörg Heyduk
Walbecker Straße 119
47608 Geldern
joerg(at)bremkens-orchids.de
Further Career Chances: Meister – Trade – Studies
With a solid education as gardener, career chances are great and varying. Specialists in this profession are rare these days and very much seeked for.  
Your way could go on with earning the grade of "Meister" to work in a leading position in plant production. Or you do some additional schooling in business management afterwards to become an international agricultural trader. You can even gain the entitlement for studying and could go into agricultural research or laboratory work. Start now - start with us.
Merken
Merken
Merken
Merken
This post is also available in:

Deutsch